An eight-page comic about a Nicaraguan woman beginning to see a folkloric creature from her youth on a moon of Jupiter. Written for the upcoming Gothic Tales of Haunted Futures Anthology.

Another self-published comic, this time about a bored housewife who is visited one day by a mysterious woman proclaiming eternal love. Available for purchase/free download on Gumroad.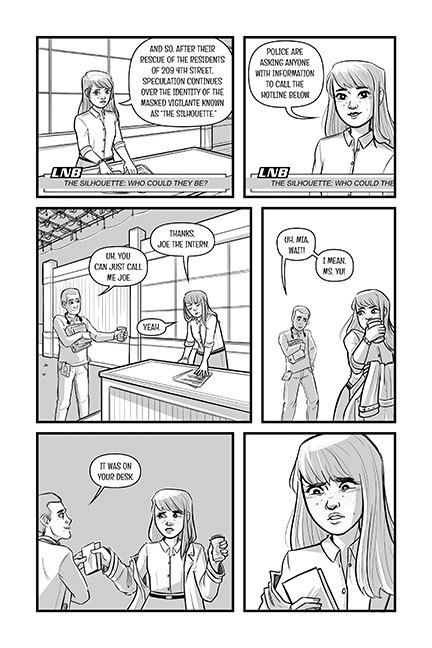 An eight-page comic about a reporter's past intersecting with the appearance of a new superhero. Written for the Who is the Silhouette? Anthology.

A self-published, cheeky little 8 page comic about a 20-something accountant with a magic 8-ball instead of a head who goes on a blind date.

Illustrated by Dani Valenti and lettered by Jamie Me.

Read it online here.